Passing a test unlocks additional classes (listed below). Failing a test reveals strengths and weaknesses, so you'll know what you need to work on. Also, it's FUN!
Unlock the following classes by passing the Flips advancement test:
Front Flips
Back Flips
Side Flips
Open your ZenPlanner app and register for the test the same way you would for normal classes. Then just show up as you normally would for a class.
The Flips advancement test is being administered on the following dates:
Tuesday, March 14th, 2023 @7:30pm
Friday, July 14th, 2023 @7:30pm
Thursday, November 16th, 2023 @6:30pm
You can find the full list of monthly testing details
HERE
.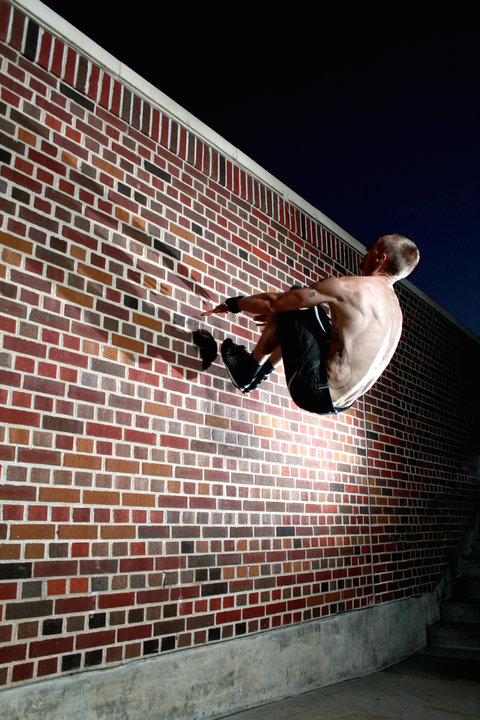 Each skill is scored from 0 to 10 points. In order to advance, students must accumulate a minimum of 80 points out of 100 total points, this equates to an average score of 8 or better on each skill. Any skill scored 0-2 will be an immediate failure, so be sure you review each skill and ask a coach if you have any questions.
Demonstrate your knowledge of the three body positions and three body shapes
Straight
Hollow
Arch
Tuck
Straddle
Pike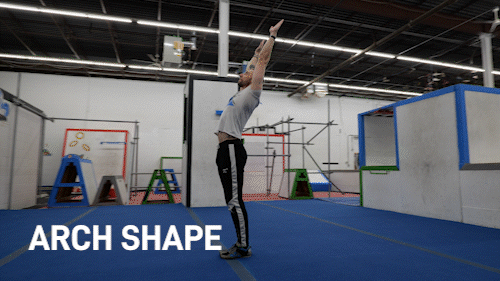 Hold a handstand against a wall facing either direction for 30 seconds

Perform a handstand 180 on the wall facing either direction

Perform a standard backward shoulder roll on the ground
Head cannot touch the ground and must be off to the side

Hands should guide your roll to one side of your head
Perform a gymnastics-style cartwheel on the ground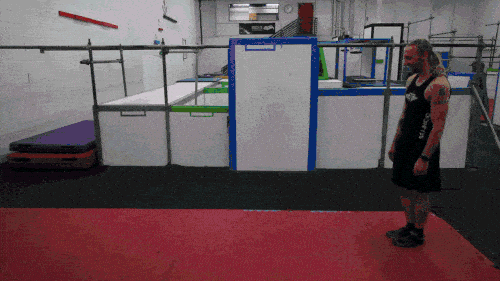 Cartwheel to Handstand Roll Down
Perform a cartwheel then a handstand to roll down on the ground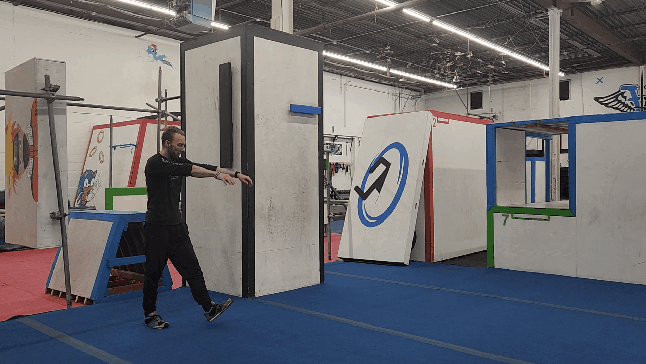 Perform a back drop with a full twist onto a pile of mats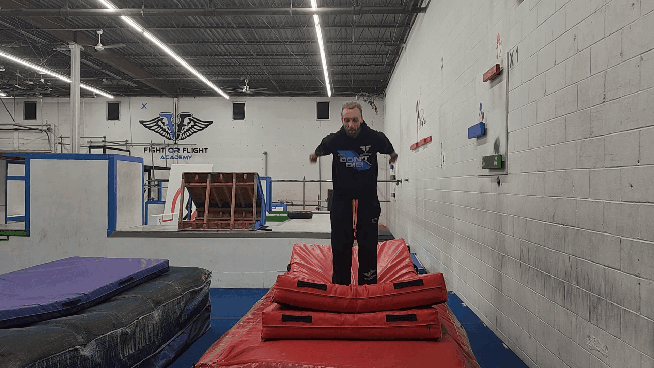 Demonstrate a bridge on the ground.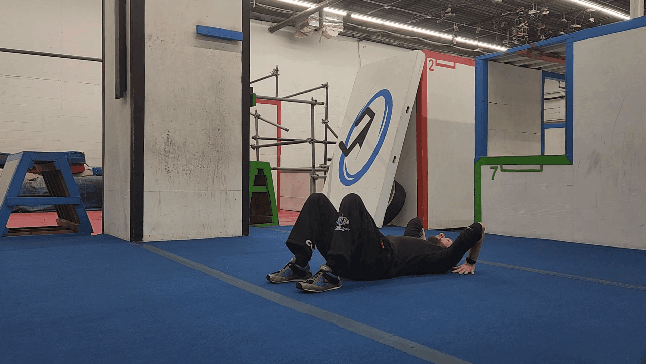 Perform a Forward Roll, Shoulder Roll, Sideways Roll, Backward Shoulder Roll, and Backward Roll on the ground. This is to be done smoothly and consecutively across the floor.