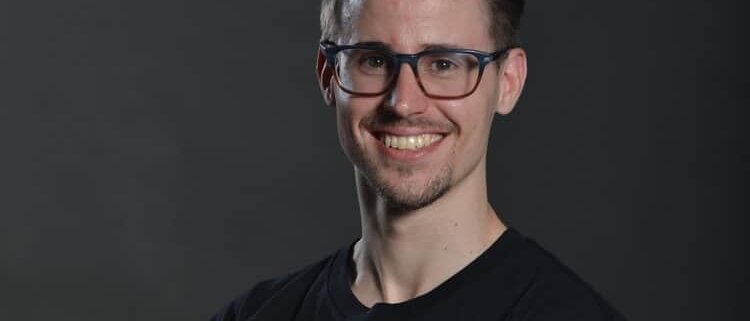 Andrew Legatt – Autonomy Earned
Our treasured video editor has earned his stripes
Hello hello, Fight or Flight Academy-ites!  Today, we are really proud of one of our own! Andrew Legatt, our Parkour video editor, has made it completely through our hiring process!
You may be wondering, what Parkour gym uses words like "hiring process?"
Finding Our Parkour Video Guy
Well, let's give some quick context then! Our hiring process is all built around pulling in prospects who fit our culture. We want people who will stick around. From the job posting onward, we filter out anyone that doesn't fit in with the community at Fight or Flight Academy. We have worked with a lot of people from inside of the community over the years. To maintain the values of that community, we have to be pretty strict when we hire someone we don't know yet!
Okay, But Who's Andrew?
We hired Andrew a month ago, now. We were pretty stoked to meet him! Since his application was impressive, and the video (yeah, we make people send us a video about their hobbies) he sent us made him seem like a good fit! We all got a good laugh out of him showing up in a suit for his interview. Of course, by no fault of his own. Most smart fellas will at least wear a button down to an interview. There aren't a lot of places where you can work, get a salary and wear athletic clothes all of the time! Everyone is comfortable, and when someone shows up in a suit for their interview it's always hilarious.
We've gotten to know Andrew a lot better since he started, so let's push some of that knowledge forward! We're all kind of hiding in the office upstairs at the gym, so it's likely you may not have seen much of him yet. But you will!
Andrew grew up in St Michael, and graduated from St Michael-Albertville High School. He went to St. Cloud State University, originally to work in TV Production.
Two years into his program, they slashed the major he was working on from the curriculum 😢 He decided to roll with the punches and got a degree in Mass Communication & Creative Media Production (or something).  At the time, he might've been sad about the switch, but man are we glad that happened!
Okay but like…seriously, who is this guy?
Enough about school! Andrew likes working out and staying fit. He nailed his routine down early in high school, so he already loves being active. He also loves to play pickup games of basketball. Andrew says he loves the pace of basketball, and how everyone has to nail their role down and play well as a team to win.
enablejsapi=1" width="854" height="480" frameborder="0" scrolling="no" allowfullscreen="allowfullscreen"><br />
We've also been slowly indoctrinating Andrew…muahahahaha! We made him do our introductory class at the start of his second week. We set him up with the full kit, too! Some Fight or Flight joggers, a T-shirt, some K.O. Drop 2.0's. By the end of the lesson, he was kicking ass!
Nowadays, whenever Chad suggests a start-of-the-day training session at noon, Andrew lights up! He says that he's loved all of the Parkour he's done so far. Better yet, he can't wait to learn more. If he wasn't busy working, he'd totally be taking classes in the gym. We'll work on that for you, Andrew.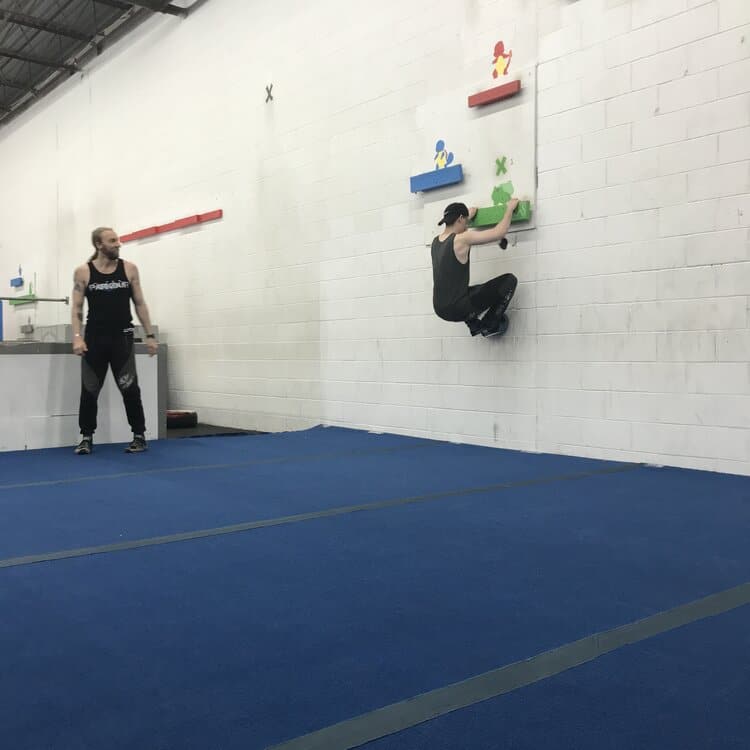 https://fightorflightacademy.com/wp-content/uploads/2014/07/ParkourVideoEditor-1.jpg
750
750
Holden Hagerman
https://fightorflightacademy.com/wp-content/uploads/2021/06/Logo_FINAL_extended-300x93.png
Holden Hagerman
2020-06-23 22:22:11
2021-09-30 15:11:41
Andrew Legatt – Autonomy Earned